A good-looking young man in a t-shirt and sweat shorts walked down the street about half a mile from Yale University this weekend. Two things distinguished him from the thousands of other students living in this college town—the gentle Creole lilt to his voice and a prosthetic leg. Meet Ralph Mary Gedeon, 22, a Haitian engineering student who was buried alive when his school collapsed from the Haiti earthquake January 12, 2010.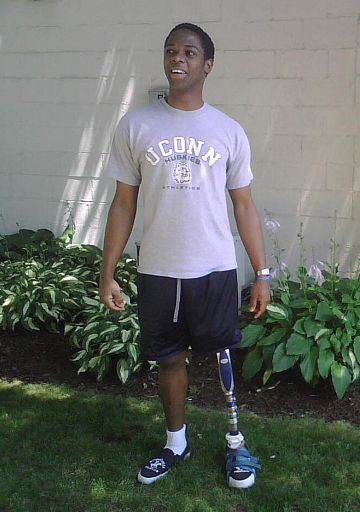 It took more than one miracle to save Ralph Gedeon's life that day. In fact it took several miracles that came in the persons of his father, Raphael Gedeon and a Scientology Volunteer Minister from Rockland County, New York.>>
What follows is an interesting story on how this
Scientology
program operated in Haiti and the difference it made to at least one man's life.
Happiness and strength endure only in the absence of hate. To hate alone is the road to disaster. To love is the road to strength. To love in spite of all is the secret of greatness. And may very well be the greatest secret in this universe.~~L. Ron Hubbard, founder of the Scientology religion